The Grove Shoe Repair and Orthopedic Lab specializes in providing quality, timely repairs that restores your shoes, hand bags, and various leather goods to like new condition. In addition to repairs we offer a wide variety of semi custom and custom orthopedic solutions. Our orthopedic technicians can work from your doctors prescription to provide the perfect fit for your individual orthopedic needs.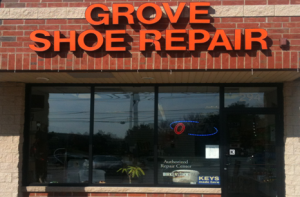 Since 1966 we have been a leader in the shoe repair industry throughout the Chicago area. The Grove Shoe Repair and Orthopedic Lab is a family owned and operated business located in Elk Grove Village, Illinois. 
We are committed to providing the highest quality of service in our industry. We only use the best materials and craftsmanship to complete your repairs. All our work is backed by a 100% money back guarantee. It is this commitment to excellence that has the Grove Shoe Repair and Orthopedic Lab enjoying their 50th year in business!
Over the last 50 years we have seen many changes in our industry and a definite decline in the number of qualified shoe repair service businesses. For this reason, in the winter of 2016,  we have decided to celebrate our 50th anniversary by launching our first full service online repair service website. Within our website you will be able to purchase many of our services and recommended shoe and leather care products.  We will be adding new services and products from time to time to meet our customer's needs. So check in often, browse and feel free to contact us with any questions about any of our services or products.
Thank you for being a valued customer!